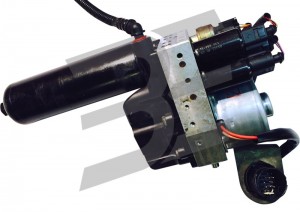 We repair and recondition SMG pumps for BMW M3's, As we are well aware the price for a brand new pump is very expensive from main dealers. Our pumps are fully tested and reconditioned before dispatch, we run an exchange service, so once we receive your pump we will send you a fully reconditioned pump, which we've tested all solenoids, change temperature sensors and oil sensors and reconditioned the electric motor. After doing so we make sure we test all units to make sure they are in working order. All our units are offered with 1 or 2 years warranty options.
How to find out if your pump is at fault, common pump failures are as following
Intermittent running when hot
Low Pressure
Not engaging 1st Gear
Not engaging Reverse after starting up
INPA / ISTA Code which point to the pump being bad.
21 (0x21) Pump relay control
53 (0x35) Low level of pressure reached
54 (0x36) Exceeding pressure range
55 (0x37) Switching on frequency of hydraulic unit
Please make sure that you diagnose the problem properly, these are the most common faults alongside many others, as a general you require a BMW tool to make the diagnoses properly, once unit is fitted into the vehicle you will require a tool to be able to bleed the system.