As you may be aware the steering lock failure on Passat B6 or Audi Q7, it would normally start by sometimes allowing you to start the engine and sometimes not allowing you to start the engine, its an issue with the electronic steering lock. Most of the time you will hear a noise coming from the steering column, which is the lock engaging and dis-engaging but there is a fault in the process.
If you purchase a new unit it will require coding, second hand units would not work as they require coding.So what we are offering is to repair you existing unit which means it will not require coding, so will be plug and play.  It will come with a 1 years warranty period. This service is only for the steering lock repair of Audi Q7 or Passat B6 models. If your steering lock is starting to fail as in sometimes it works and sometimes it doesn't then it will eventually fail completely.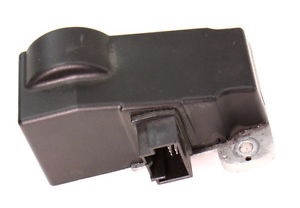 This is the unit you will have to post to us so we can carry out the repair there are many manuals online including videos on how to remove this unit if you require help. We normally require the unit for 1 -2 working days and will carry out the repair post it back fully working, Including warranty.
Common diagnostics trouble codes:
02861 – Electronic Steering Column Lock
02861 – Electronic Steering Column Lock: Implausible Signal
02861 – Electronic Steering Column Lock: Check Sum Error
02823 – Requirements for Locking the Steering Column Lock not met
02818 – Electronic Steering Column Lock Enabling for Electronic Ignition Lock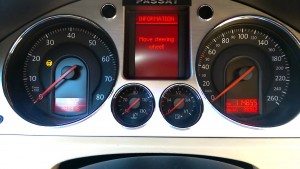 This is a common error message you'll see on your dashboard, when the steering lock is failing.